music4brains
mental training with music



!!! Our website is currently under construction. Some pages work, others will soon. !!!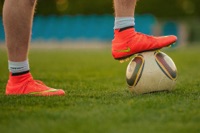 Perform penalty kicks more safely
Penalties in football, seven meters in handball, free throws in basketball and similar tasks in other sports require not only technical skills but also mental strength. It can be crucial what runs through the mind of the...